Product Description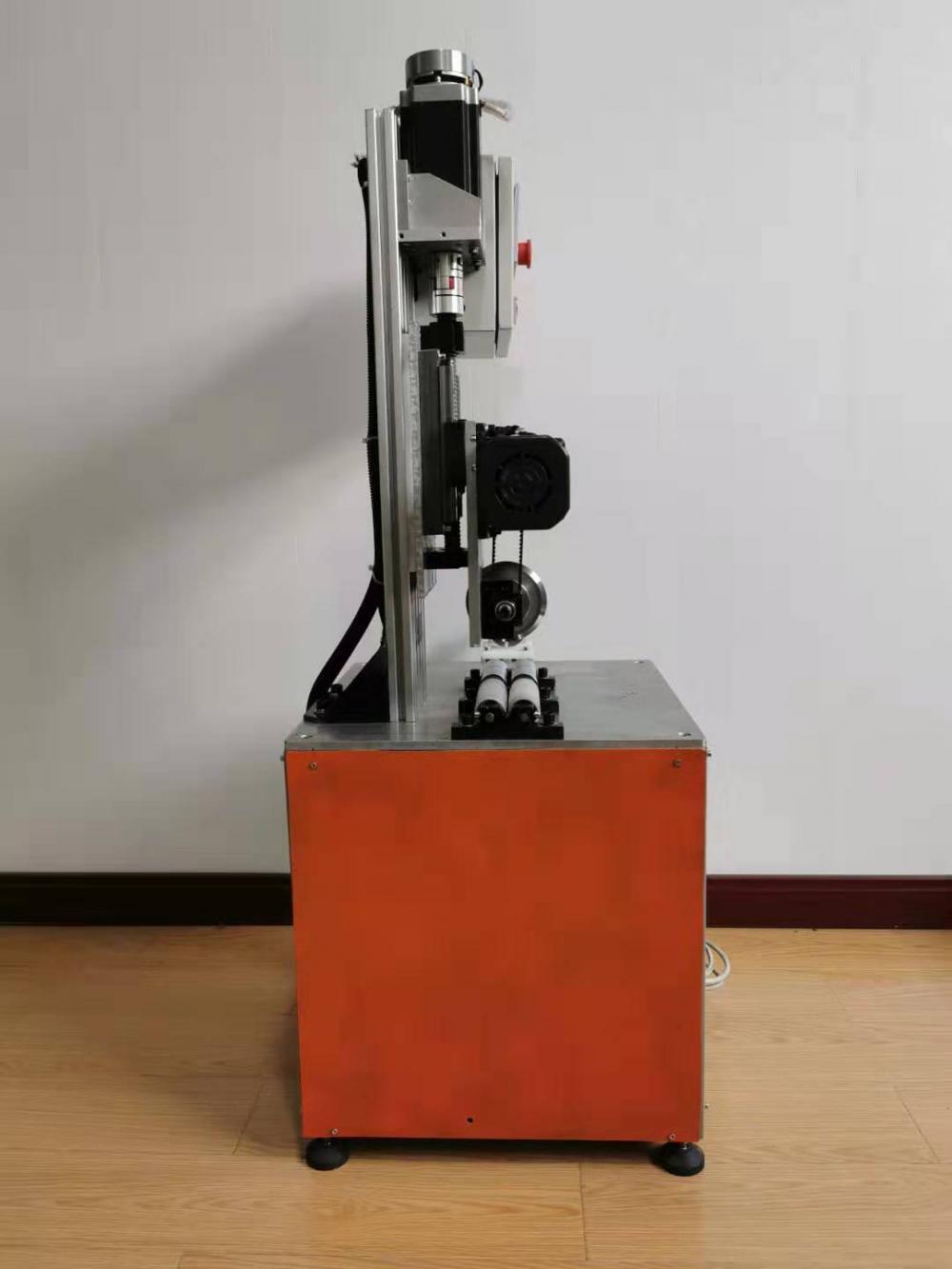 Tube rolling machine:
The main components of the equipment are PLC control system, display screen, ball screw, linear guide, stepper motor with brake, single-phase speed regulating motor, aluminum alloy frame, rotary rolling knife, roller base
Equipment power 220V, power 380W (select motor power and configuration according to the product diameter and material)
The equipment is widely used in the rolling diameter of various round pipes such as aluminum alloy pipes and iron pipes, which is easy to operate, stable and efficient. The rolling diameter of the product is even and beautiful without damaging the pipe surface.
Operating procedures:
1. For the first use, set the preparation distance and speed of the rolling knife origin to the pipe surface, the rolling depth and speed on the display screen.
2. Put the product tube on the base of the roller, and the position of the rolling diameter should be aligned with the hob.
3 start switch, the hob automatically goes down, rolls automatically, and then returns to the origin automatically.